Review By Robyn:
The flowers arrived exactly on time and they were beautiful!! It was fun to put together my flowers with my bridesmaids and then go for a manicure after 🙂 I got white and blue roses and I got to make my bouquet with about 38 roses. . . it was huge! It was nice to be able to design my own bouquets and adjust things accordingly. I didn't have any problems with any of the roses. In about 3 days, they were blossoming perfectly for my beach wedding! Thank you FiftyFlowers for making my special day even more special!!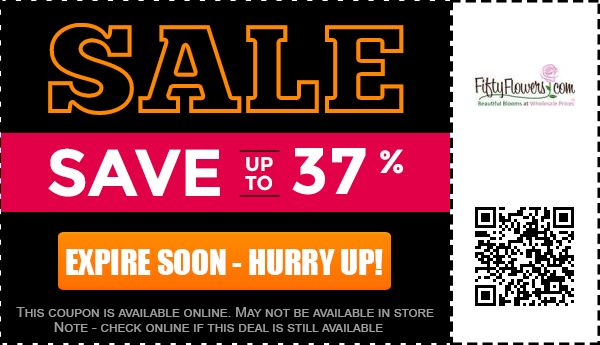 Review By April :
I luckily didn't see these reviews until after my fifty flowers experience! JeezeI think the reviewer below with all the lies is overstretching lol! BRIDEZILLA.
I don't normally leave reviews, but after reading that, I think I well share my experience so maybe I can help a fellow bride!
I did my research, I called them, chatted with them on the website read all the guarantees. I was such a nervous bride! The staff was super helpful, occasionally there was a bit of a language barrier, but I'm no xenophobe so I'm OK with that…haha the people were knowledgeable and made it clear that as long as I flowers there directions and suggestions they would name sure everything was perfect.
After I placed my order, they called and suggested I have the flowers delivered a day earlier in case there was something wrong. Totally up front about the possibility that flowers are PERISHABLE! Haha, so I agreed. When I received my flowers, I got a call-but it was automated-I don't remeber anyone telling me a person would call, so receiving an automated message is fine- the message told me how to take care of the flowers, I jUst hung up. I only mention it because of that crazy ladies comment below. one of my flower choices was a Different shade of pink than I anticipated. I was freaking out at first. I'm not going to lie. I called in and the lady I spoke with was so calm and friendly. She did have me send in pics, because seriously, why wouldn't they require to see the flowers before offering me anything! The lady sent me a text while I was on the phone, all I had to do was reply with a couple pics of them and then she called me immediately. She agreed the flowers were a different color than I ordered and apologized, she had already found me replacement flowers and placed a free order for the correct flowers to get to me the next day. Thank goodness I listened to there suggestion to change the date! All my other flowers were perfect, and they let me keep the flowers that were the wrong color!
So it didn't go perfectly, but I would definitely recommend these guys over and over. My only comment to you is if you're really high maintenance you probably should just go through a florist! Haha.
Happy wedding planning!
Review By Shanon:
I was very nervous about ordering my flowers online, but I went for it and it could not have turned out any better! I spent less money, and got exactly what I wanted. The flowers arrived, and I immediately received a phone call from a consultant to make sure everything was correct. The flowers did look a little sleepy at first, but after I trimmed the stem and put them in water, they came right back to life and the blooms were just beautiful! We used the 350 hot pink roses and 12,000 rose petals to make gorgeous centerpieces and boutineers, and we also used the petals to line the aisle. We took the 50 lilac roses and made groomsmen boutineers and bouquets for the bridesmaids. The 40 dark pink callas were used for my bouquet. The flowers were breathtaking and we got so many compliments from our guest. Thank you, Fifty Flowers, for making my day so beautiful!